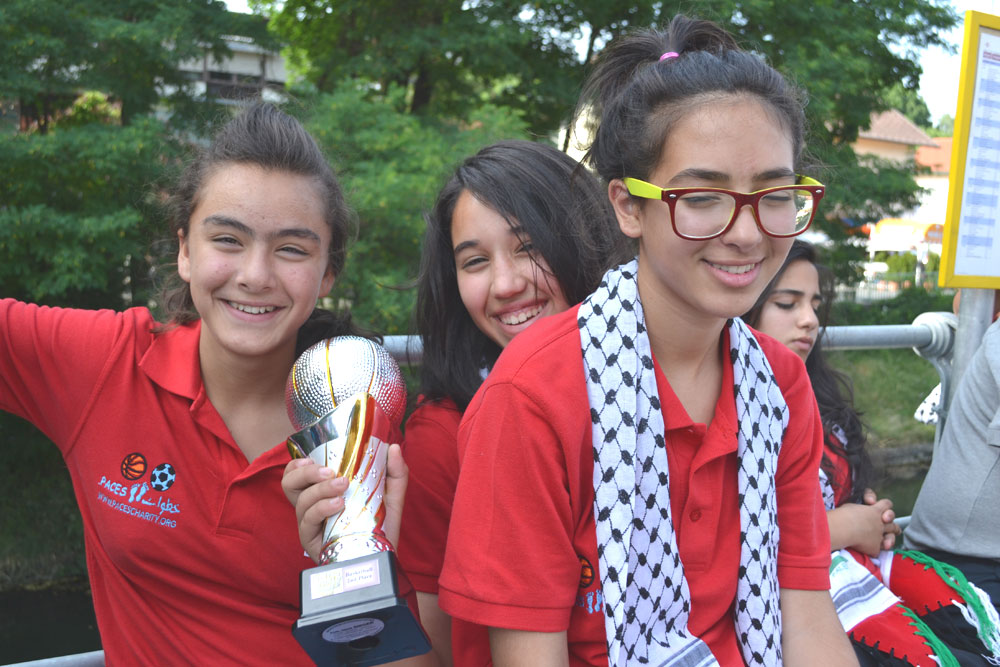 Twenty girls and boys from our program in Palestine traveled to Klagenfurt, Austria for six days to compete in basketball at the United World Games sports tournament. The tournament, which took place in June of 2012, attracted some 4,500 children from more than 30 countries, accompanied by their respective administrative and technical staff.
As part of our program, the children participate in international tournaments, which is a great way to expose them to exciting new experiences. For this tournament, our children from Palestine participated of which most of them have never been outside of Palestine. Such tournaments do not only increase children's strength and stamina, they also help the children embrace diversity, experiencing new cultures, boost their self-esteem and confidence which will help them develop to be pillars of their society as they grow up.
The final match PACES vs. Bosnia was the climax of the event; charged with even more excitement; fierce patriotism with both teams desperately playing to return to their home with the cup. Our boys played well, cheered on by the sight of Palestinian flags being waived in the stands; and there was no shortage of kaffiyehs, the Palestinian trademark, on display either. The game was a memorable one, ending in a narrow, but honorable, loss for our boys to the Bosnian Team.
At the emotional closing ceremony, with the Palestinian National Anthem playing in the background, our boys received the Second Place Cup, along with Silver Medals for each player, to the cheers and roars of their supporters from various participating countries, where both teams exchanged congratulations and memorial photos with their competitors.
The valuable exposure of the children and the experience gained in the tournament is essential in providing children from the refugee camps, a glimpse into life in other countries and cultures, broadening their horizons and giving them new inputs they will use to turn their dreams into reality.