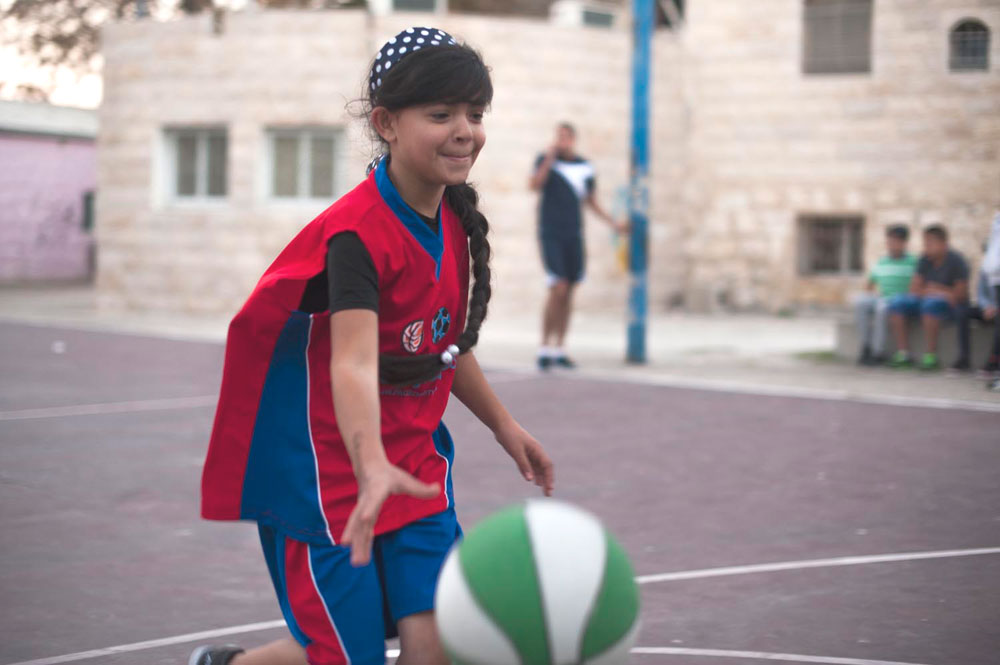 2007 – PACES fielded a boy's basketball team of under-10 at the "Minibasket in Piazza" tournament in Italy in June of 2007. This is an annual tournament in which no less than 64 teams from around the world participate. It was an opportunity for 10 of our children to see the "outside world" while competing in a sport they enjoy. This experience was made possible by our partnership with the Al-Riyadi Club in Amman.
The tournament and its organizers, which was sponsored by UNICEF, among others recognized PACES' work in bringing a Palestinian team to Italy, and rewarded our efforts to encourage and support sports by giving us an award for our work to ensure that Palestinian children have the right to play sports.
2008 –  PACES fielded a mixed team of girls and boys at the "Minibasket in Piazza" tournament. As with the previous year, our principle aim was to provide an opportunity for the children to visit a foreign country and enjoy interacting with children from different backgrounds and cultures.
With this tournament PACES was able to provide a few girls with their first opportunity to travel abroad and experience all the benefits of making new friends from different places and cultures.