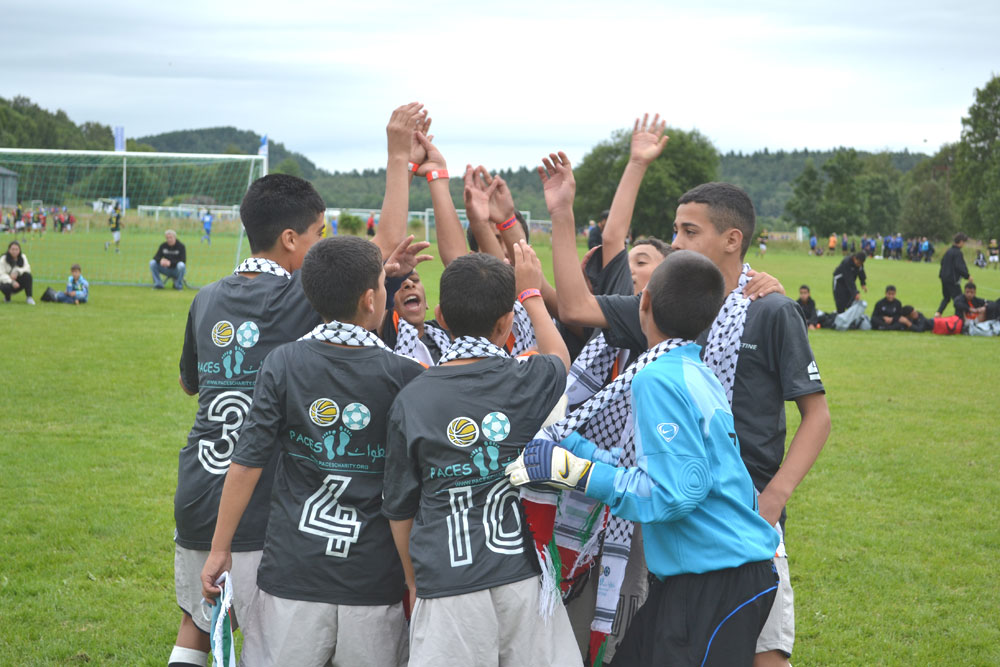 For the current program cycle we have expanded our presence in Palestine, Jordan and Lebanon to include new areas in each country with the aim to have 7000 children enrolled in our 2014 program cycle. We have also developed our sports program by introducing volleyball into our program in Palestine.  Moreover, we have also expanded the age group to include children aged 7. We believe these changes will attract more children to our program  and give us a better platform to introduce the healthy positive changes necessary to help Palestinian children achieve their full potential.
Palestine: We currently have around 4,000 children enrolled in football, basketball and volleyball across 60 locations throughout Palestine.  The children will be introduced to an enhanced health, hygiene and nutrition program this year that aims to raise their awareness so they can make healthy and better choices.
Jordan: Our program in Jordan has grown to reach more than 1,000 children in 16 areas from Irbid, Madaba, Zarqa, and a number of points in between We are launching a pilot health, hygiene and nutrition program this year to ensure consistency in our programs in the three countries we work in.
Lebanon: Our outreach in Lebanon has increased to reach 1,100 children in this year's program. This was due to the introduction of basketball to our program in Lebanon as well as the addition of new centers in Sour, Rashidieh and the Beqaa Valley.
As part of our commitment to the children and to ensure sustainability, we have created a coach trainee program for some of our children who graduated from the program last year. These 16 years-old children will further develop their leadership skills under the guidance of our coaches and we hope to learn from them what we can do to make our programs even more responsive to the needs of the children.