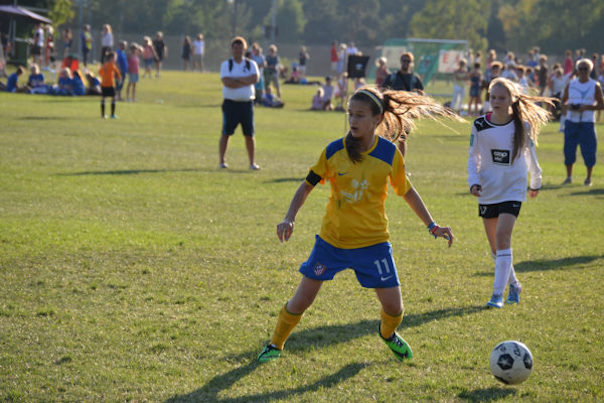 Blog
Winners of 2015 AFC U-14 Girls' Championship
After the success of PACES girls with Palestine national team at the Arab U-17 Women's Cup, Jordan's U-14 girls team has just achieved an astonishing result at the AFC U-14 Girls' Regional Championship for the West Zone that was held in Manama – Bahrain. The Nashama girls of Jordan were crowned champions on Friday ahead of UAE as runners up and Palestine in 3rd place.
The 8 girls from PACES displayed excellent performance, while a ninth, also from PACES, Leen Btoush, was named MVP and best scorer of the tournament with 12 goals.
Another 11 girls from PACES were on the Palestinian team that came in third place with yet another remarkable achievement.
Year by year PACES's support to clubs in Palestine, Jordan and Lebanon is achieving its one of its many objectives: our children are reaching high levels of play while adhering to exemplary behavior and work-ethic.
Jordan will be hosting the U-17 women world cup in September 2016, as the hosting nation Jordan's Nashama have already qualified while Palestine is now in the process of playing is qualification games.