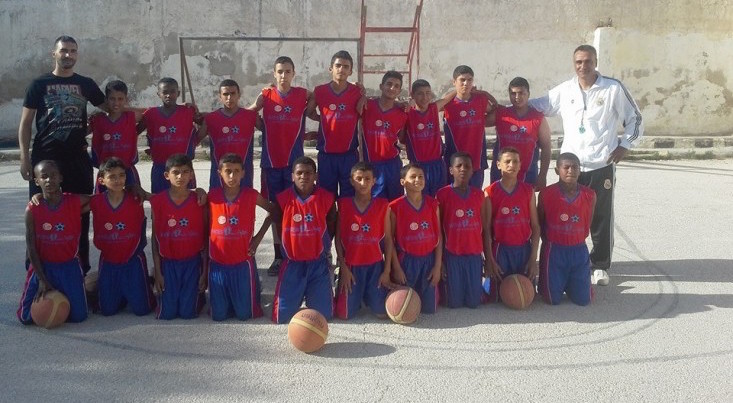 Blog
The rise of Ghazat Hashem
Ghazat Hashem's one of PACES teams in Jordan, started its adventure two years ago in the Jordanian Basketball League for the juniors U13 division. In their first year they didn't have any chance in competing with the other teams. While last year they managed to shine and qualify for the Elite Cup and got fourth place after a long marathon in which they played 20 matches, won 16 and lost 4 in the final minutes.
This year the young champions have been elevated to the Elite Cup after a brilliant performance and after beating all the teams they faced in the first round. One of the leading teams they overcame was the Orthodox Club and with high score difference. In the Cup they came back to beat significant clubs like Orthodox, Al-Riyadi and Applied Science University and lost only one game after being subjected to an obvious injustice according the testimony of the Referees Committee's Chairman.
Finally and for the first time in the club's history, the team stepped on the coronation platform. A surprise to everyone interested in the game after being used to seeing significant clubs on that platform like the Orthodox and Al-Riyadi. In the midst of all the wondering and speculations came out the club's president and stated that those young champions have been training under the partnership with PACES all year long in spite of the weak infrastructure in the camp and the lack of an appropriate arena.
PACES played a prominent role in guiding the club towards this age group as they have never participated in their entire history in such tournaments for young players, and they were never interested in basketball training for children. Through its sports program, PACES managed to develop those players and their progress was highly noticeable. The coaches' commitment was outstanding under all circumstances and the practices were attended by many of the team's fans due to the surprising performances in all the matches.
Another group of players who also play under the partnership with PACES is participating in the youth league and has qualified for the Cup. The league is still going and we wish them the best of luck.
This year the club also registered PACES girls in the junior league for the first time in its history.