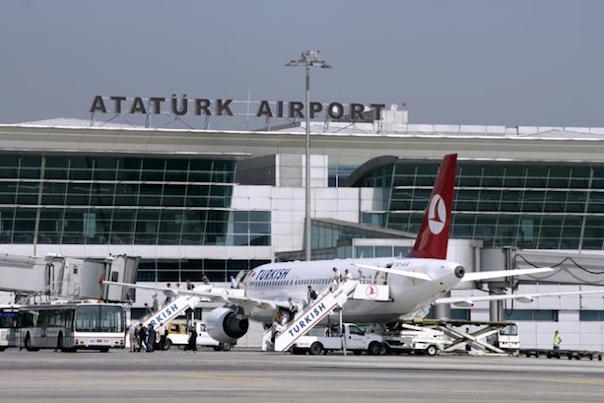 Blog
Special Moments at Istanbul airport
After our successful participation at the Norway Cup, and the wonderful support we received from the people in Oslo, it was time to bid farewell to our new friends and to head home.
PACES U14 team from Lebanon had a 5-hour transit time at Istanbul airport. After walking around the airport, we decided to rest and have a bite to eat.. All 12 children sat around a table enjoying different meals, and were chit chatting about their experiences in Norway when suddenly a moment of silence overcame the table; deafening silence that was due to the sadness of leaving Norway and all the special memories left behind in Oslo. Though the PACES children were looking forward to seeing their families going back home, the thought of the camps with their oppressive conditions after the wonderful few days in Oslo was not easy to accept.
We tried to comfort the kids and give them moral support. Other travellers started noticing the sadness and the tears of twelve 14-year-old children wearing sports training suits, with "Palestine" printed on the back and the Palestinian Hatta (Scarf) around their necks, It was amazing to see how those complete strangers reacted, you could see the sadness on their faces and empathy in their eyes for the PACES children. On the table next to us was another young team from a European country, with similar age group. This team of boys appeared to have participated in the same tournament as we just had, and were on their way home as well. Sitting around their coach these boys starting tearing up just by looking at our team. What happened next was a surprising as it was hear-warming. The European kids stood up, came to the table and hugged our boys in an attempt to comfort them. In return, as a gesture of appreciation, our kids removed their hattas and placed them around the necks of the children from the other team, who collectively accepted this gesture with open hearts and very big smiles.
What we then were stunned to see was that all eyes at the food court and its surrounding were fixated on these kids exchanging warm greetings, great intention and the exchange of a symbol that represents Palestine. It was a very touching moment for all of us.
It was time to board, upon standing up and taking our bags to go to our gate, the whole food court exploded in clapping hands and people standing up in respect to what I would like to call, one of the most emotional moments WE as a PACES team have experienced.
At PACES, we salute every person joined hands with us, covered us with applauds, and stood up in respect to Palestine, our kids and what they represent.