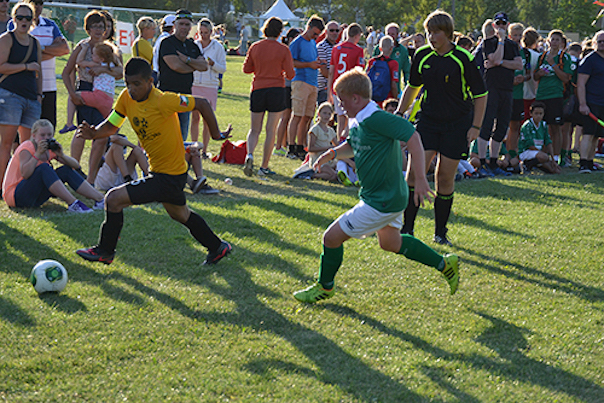 Blog
PACES Hassan Ayoub joins the Palestinian Youth National Team
Hassan Ayoub is a 15-year-old boy, who enrolled in the PACES program in Ein Al
Hilwe refugee camp three years ago.
Hassan caught our attention very quickly with his outstanding technique, leadership
skill and his ability to control games. In 2012, he was one of the best players and was
chosen to represent PACES in The Gothia Cup in Sweden.
Hassan kept on improving and was asked to start training at his club, with a team
from a higher age group.
In our tryouts for the PACES team going to The Norway Cup this year, Hassan
proved again that he is indispensable and had to be among the 11 other boys chosen to
represent PACES at the Norway Cup 2014.
In Norway he continued to differentiate himself with a unique fighting spirit, great
skills and leadership ability and particularly with high moral inside and outside the
pitch. Hassan now has the opportunity to join the Palestinian National Youth Team
which is a proud moment for PACES. As per Hassan's words: " It's a dream coming
true and PACES made it happen".